Seaborne Transport

Logistic Service

HOME




YPL is different. We have special service agreements with the world's leading shipping companies. This allows us possible to provide quality services for prompt deliveries and affordable prices. YPL systematically manages the entire process of seaborne cargo service. We provide distinct service with accumulated knowhow and specialized manpower. We handle LCL cargo, FCL containers, and even large cargo and bulk cargo that cannot be transported in containers. We ensure safe packaging, transport, unloading, and storage from your factory to the destination. We are providing the seaborne transport services for imports and exports that meet your needs and requests.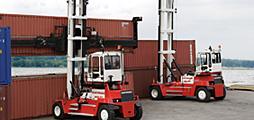 YPL provides LCL service where various shipments to the same destination are shipped together in the same container. Experts consider the characteristics of each shipment to arrange them accordingly for the transport. LCL service secures a stable logistics space and saves the logistics cost for your satisfaction.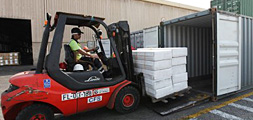 YPL also provides transport service for large cargo in addition to general cargo transport. We provide systemized transport service for various sizes of cargo. We guarantee optimum transport for any type of cargo. We provide the right system of transport service for each step from shipping to arrival.